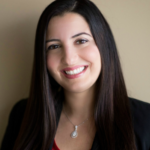 Dedicated Legal Council throughout the State of Florida
Estate Law of Florida, P.A. is located in South Florida, focusing on Probate Administration, Guardianship, Trust Administration, and Estate Planning.
The Law Offices of Tara David, P.A. featured in the New Pelican Newspaper!
Attorney Tara David selected to the 2021 Super Lawyers Florida Rising Stars List
Thank you for visiting the Estate Law of Florida, P.A.'s website, which provides general information that should not be construed as legal advice. We encourage you to contact us, but you should not disclose any information that you consider confidential until we have a formal attorney-client relationship in place. We can only establish that relationship after we determine that no conflict of interest exists and we have entered into a written engagement with you. Also, please consider that the information you send us might be intercepted by third-parties. We will not be responsible for the consequences of any such interception. Kathy
Tara did a great job preparing our estate planning documents and walked us through everything we needed to know and gave us peace of mind. Chris
My wife and I had some estate planning work completed by Tara. She was very personable, professional and she made the process as easy as can be. I will be returning for any future work and recommend. Matthew
My wife and I met with Attorney David and her staff , who were all very professional and courteous. The team was accurate, prompt and helpful throughout the process. All our questions were addressed and answered. All the documents were well organized and presented in a timely matter. At our final meeting my wife , daughter and myself were welcomed at her office with all our documents and paperwork in good order. Attorney David is someone I know consider as part of my professional team who can assist our family in many legal matters. Also the follow up before, during and after our phone calls, emails and meetings were prompt and responsive. Many thanks to Tara and her staff. Respectfully submitted, Matthew K. capt. mike73
Tara did a superb job of preparing essential documents for us and a trust we manage. The work was top notch and completed in a timely manner. Her law firm will be our go to organization for future legal services. Ashley
Working with Tara has been very helpful for me. She was always attententive, patient and kind. She's really great at her job. Tara stood out for how quick she was and well organized. I definently reccomend her and trust her! Ursula
The services that we received was awesome! Being that we live in another state and had no idea of the Florida Estate laws , my sister and myself were at a loss as how to move forward with our late fathers estate. There were time that Tara would have to hold our hands and walk us thru all the paper work and what the Florida courts required. Tara and her staff are truly wonderful!! I recommend this practice to anyone who is in need of any Legal Estate issues!!